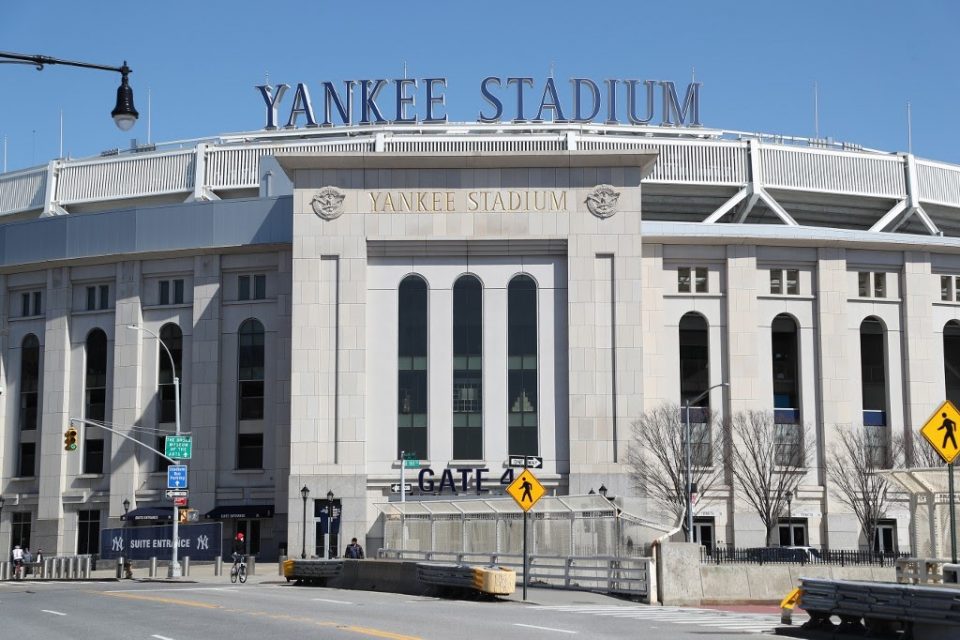 By Joanne Soriano
EBC New York Bureau
NEW YORK (Eagle News) — The Uptown Drive-In Experience will soon be coming to a parking lot near Yankee Stadium in the Bronx.
Kicking off on July 27, the festival will run daily through September 6 with second shows added Thursday through Saturday. The opening day may be pushed earlier to July 11 pending New York City's phased reopening timeline.
The drive-in festival will not only showcase blockbuster features, but aims to present a combination of New York films, short films from film festivals and music videos.
Filmgoers can also look forward to a food festival, entertainment, and other interactive activities like trivia, bingo and car karaoke as part of the event.
The idea for the drive-in came about in March from Marco Shalma, founder of MASC Hospitality Group, and his team, who put on events such as the Bronx Night Market and the Uptown Epicure Festival.
With 120 events originally planned to take place this year, they realized their events were being cancelled due to the COVID-19 pandemic and brainstormed other ways to keep things going.
In March, Governor Andrew Cuomo put New York on Pause, temporarily closing non-essential businesses and limiting gatherings of people in response to the global crisis.
Shalma had been toying with the idea of a drive-in for the past three years but the plan never took off due to expensive real estate and property costs.
As government restrictions lifted and drive-ins were permitted to reopen, his dream of hosting a drive-in will soon become reality.
"Once this kind of opportunity came about, it was perfect, because I felt even for a short while, even just for one summer, we can create a cool drive-in experience," said Shalma.
The organizers are working to make the cost of the all-inclusive ticket affordable. They are hoping not to exceed $25 per person for the full experience which includes food, beverage and entertainment.
To get tickets, attendees are directed to sign up for the wait list on the drive-in's website (https://mailchi.mp/020fe780da53/uptowndrivein). Currently 100 cars are permitted per showing and they are working together with city and state authorities to guarantee proper safety procedures and precautions including social distancing.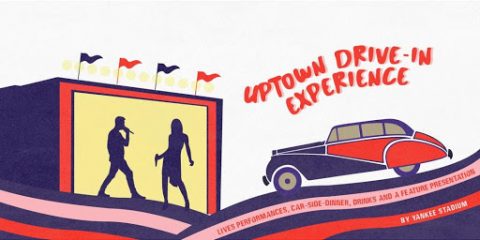 "You come in, you have some food, you listen to some music or see a show, you have a little bit of a game interaction. And then you watch the films and have three hours of a really good time," said Shalma.
The drive-in concept has really resonated among New Yorkers. This nostalgic experience is one of the few group activities which families and friends can safely share with other people, while being carefully distanced, for the time being.
"We keep getting such positive feedback from everybody," said Shalma. "About two and a half weeks after the launch, almost 39,000 people signed up for the waitlist."
Beyond putting on a good show, the team was also concerned with making the event "more community-based, community involved." Because they do a lot of events in the food space, they have a lot of vendors they could reach out to and support as a way to help them bounce back from the economic slowdown.
"We can find a way for them to start working again," said Shalma. "Because those street vendors were not working since last December at least."
At the end of the day Shalma and his team are fighting to bring a sense of normalcy to New Yorkers by connecting them and helping them to share a moment of positivity. It's a reminder that culture, art, food and getting together is "something that is basically human."
(Eagle News Service)