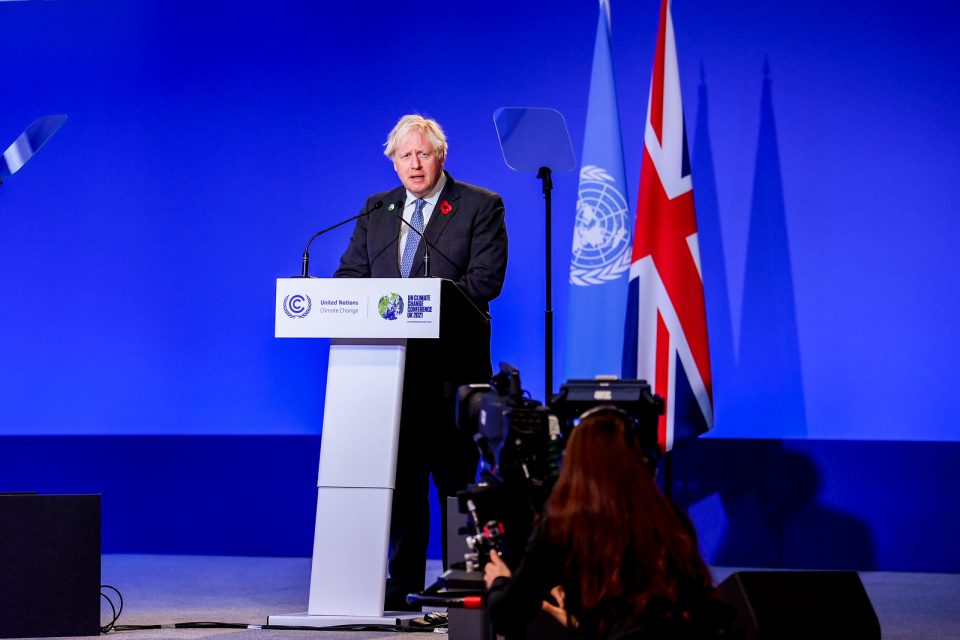 (Eagle News) — About 120 leaders gathered in Glasgow, Scotland on Monday for COP26 to launch two weeks of talks aimed to address climate change.
"The science is clear that the window of time we have to keep the goal of 1.5℃ alive , and to avoid the worst effects of climate change, is closing fast. But with political will and commitment, we can, and must, deliver an outcome in Glasgow the world can be proud of," COP President Alok Sharma said in her opening remarks to world leaders.
COP26 marks the first major global gathering since the start of the COVID-19 pandemic and the biggest international summit the United Kingdom has ever hosted.
COP stands for the Conference of the Parties and 26 refers to the 26th meeting.
The COP summit aims to achieve the goals of the Paris Agreement and the UN Framework Convention on Climate Change.
The summit is considered important since it brings the major emitting countries face to face with the countries most vulnerable to climate change.
As the host, United Kingdom Prime Minister Boris Johnson announced the Clean Green Initiative, his country's funding package to fight climate change.
The package includes investing £2.2bn billion in climate-related projects in India; committing more than £3bn of climate financing for green growth over the next five years; and pledging more than £210m in new investment today(MON) to back transformational green projects in developing countries such as Vietnam, Burkina Faso, Pakistan, Nepal and Chad.
Leaders commit to end deforestation
The second day of the summit focused on the issue of ending deforestation.
Over 100 leaders, making up more than 85% of the world's forests, promised to work together to stop and reverse forest loss and land degradation by 2030.
12 countries pledged $12 billion to the new Global Forest Finance Pledge that aims to restore degraded land, tackle wildfires and advance the rights of Indigenous Peoples, especially in developing countries.
Also, 12 countries and donors pledged at least $1.5 billion to protect the Congo Basin, an area home to the world's second-largest tropical rainforest.
– US back at the table –
United States President Joe Biden was also in attendance. He told fellow world leaders that the U.S. was "back at the table" after former U.S. President Donald Trump pulled out from the 2015 Paris climate pact.
"My Administration is working overtime to show that our climate commitment is about action — not words," Biden tweeted Tuesday. "That's why on my very first day in office, I took action to rejoin the Paris Agreement. And we've been continuing our work every day since."
Biden announced that the U.S. will work to reduce the country's emissions by 50% below 2005 levels by 2030.
"The world sees that we're not only back at the table, we're leading by the power of our example," Biden said.
(Eagle News Service)