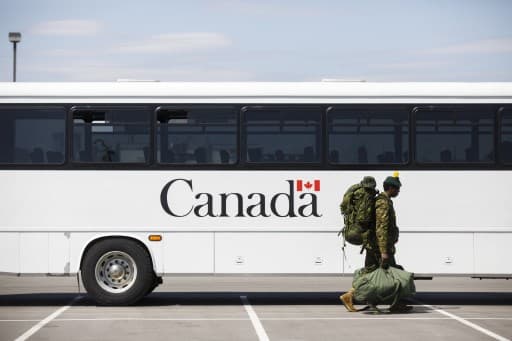 By Thomas I. Likness
EBC Edmonton Bureau
EDMONTON (Eagle News) — Seniors lying in soiled diapers, people being force fed and choking, patients left lying on the floor after falling out of bed are among the findings in a military report released Tuesday on conditions in five Ontario nursing homes.
The report also noted little or no disinfection of the facilities.
"The reports they provided us with were heartbreaking, there were horrific, it's shocking that this could happen in Canada," said Ontario Premier Doug Ford. "Reading those reports is the hardest thing I have done as premier."
Dozens of military personnel are working in five long-term care facilities in Ontario, performing duties such as cleaning and serving food. Others are helping residents with their basic needs.
While working in the homes, military members noticed cases of abuse and neglect and reported them to senior officers.
The death of one resident has been referred to the coroner for investigation. Ford did not rule out criminal charges.
Ford said the system is broken and he will do what is necessary to fix it. He does not rule out the provincial government taking over privately-run homes.
"I'll do whatever it takes and if that's what it takes, that's what we will do," Ford promised.
Prime Minister Trudeau said care for seniors has to be improved, adding he found the report deeply disturbing.
"As I've said many times, we need to do a better job of caring for the people who built this country," said Trudeau. "I spoke with Premier Ford earlier this morning to let him know that of course we would be there to help as he takes action on improving care for seniors in long term care centers."
(Eagle News Service)