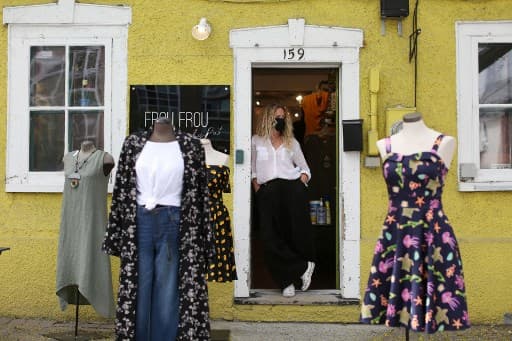 By Thomas I. Likness
EBC Edmonton Bureau
EDMONTON (Eagle News) — Canada is not fully prepared to deal with a second wave of coronavirus warned the president of the Canada Medical Association.
Speaking to the Canadian Senate's social affairs committee Wednesday, Dr. Sandy Buchman said the provinces are rolling the dice by reopening the economy.
"We're gambling by reopening, we are really unable to open the economy and schools, et cetera in an evidence informed way." said Buchman. "In my opinion we're not fully prepared for a second wave."
He said the country doesn't have adequate diagnostic testing or disease testing for people who have the disease, adding contact tracing is insufficient.
In addition, Buchman said serologic testing isn't being done. Those tests assess the immunity within the population.
Buchman is also critical of allowing the healthcare system to resume routine procedures.
"We have insufficient information as to what's out there" he said. "We can't make really good evidence informed decisions about opening up the healthcare system, for example, the number of elective surgeries, getting primary care back going, all the things we do ordinarily."
Prime Minister Justin Trudeau told his daily briefing Thursday the government is aware there could be further outbreaks.
"The question we're very much focused on is as the second wave begins, or as we start to see resurgences in a reopened economy, how quickly are we able to contain them and control them," said Trudeau. "And that comes down to the scale of testing, the scale of contact tracing we're able to have right across the country."
He said he will talk with the premiers about testing when they meet Thursday night.
"We're going to talk about how we can scale up testing immediately in places where it is necessary, like Ontario and Quebec, and be ready to scale almost instantly up in places where right now the virus is pretty well under control but any flare-ups need to be responded to very quickly," said Trudeau.
(Eagle News Service)