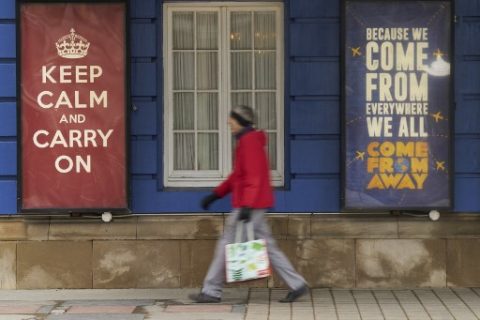 By Thomas I. Likness
EBC Edmonton Bureau

EDMONTON (Eagle News) — Canadian workers who lost their jobs because of COVID-19 will receive $2,000 a month from the federal government. Prime Minister Trudeau said Wednesday the money will be available to people who were employed full time, under contract or who were self employed.
"Far too many Canadians are having these tough conversations about finances and their future," said Trudeau. "The hard truth is that people are out of work because of this crisis and worried about what comes next."
He said last week almost a million people applied for employment insurance.
Trudeau said the new program, called the Canada Emergency Response Benefit, will provide a $2,000 dollar a month benefit for the next four months to workers who must stop working due to COVID-19 and do not have access to paid leave or other income support.

Laid off workers, those asked not to come to work because of insufficient work load, workers who have been quarantined and those who are looking after someone who is sick or caring for their children are also eligible for the benefit.

Trudeau said an application portal will likely be launched as early as next week and that people should start receiving money within 10 days of applying.
In order to speed up things, workers from other departments will be assigned to deal with claims.
"We're working to get you the support you need when you need it," said Trudeau.
There are nearly 32,000 cases of COVID-19 in Canada with the infection claiming 27 lives.
Trudeau said health care workers are testing about 10,000 people a day for the disease.
(Eagle News Service)