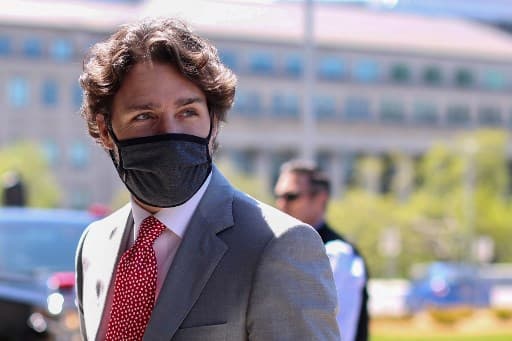 By Thomas I. Likness
EBC Edmonton Bureau
EDMONTON (Eagle News) — Canadians should wear non-medical masks in public if they are not sure they can maintain social distancing, said the country's chief public health officer Wednesday.
"If you can't predict whether you can maintain that two-meter distance, then it's recommended that you wear the non-medical mask or facial covering," said Dr. Theresa Tam. "This will help us reopen and add another layer to how you go out safely."
As provinces ease their public health restrictions, more people are venturing outside.
"For the spring and summer months, strict adherence to the public health basics of physical distancing, hand washing and cough etiquette must continue as the bare minimum," said Tam. "And staying home when sick is a must, always and everywhere."
She said the recommendation is not mandatory, adding it will be up to medical health officers in each province to consider the needs of their areas.
A number of countries have made masks mandatory when on public transit or in crowded areas. Spain will require everyone over the age of six to wear a mask in public places.
In Canada, some stores require people to wear masks. Airlines also make non-medical masks compulsory.
Prime Minister Justin Trudeau said he wears a mask when necessary.
"In situations where I am either walking through the halls of Parliament or going to my office and coming into proximity to people, I've chosen to start wearing a mask," said Trudeau. "I will be wearing mask when I go into Parliament this afternoon for our in-person sitting. Once I am at my desk in Parliament and two meters separate from everyone else, I will take off my mask."
Tam noted masks don't protect a person from contracting COVID-19. But they can stop a person from spraying droplets on others if they are coughing or sneezing.
(Eagle News Service)