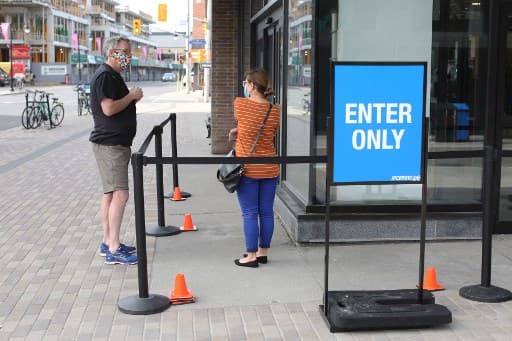 By Thomas I. Likness
EBC Edmonton Bureau
EDMONTON (Eagle News) — In the first full month of the COVID-19 pandemic, Canada's inflation rate turned negative, Statistics Canada said Wednesday.
In its monthly report, the agency said the annual inflation rate for April fell to -0.2 percent as a result of lower consumer prices.
Gasoline showed the biggest price drop, falling 39.3 percent. A lower demand for oil and an oversupply in the global market pushed prices down.
Clothing and footwear prices dropped 5.9 percent as stores selling non-essential good were closed. Retailers found themselves with large inventories and many sold them online with big discounts.
Traveler accommodation prices dropped by 9.8 percent in April as travel became limited.
Two categories that saw increases were food and cleaning products.
Prices for rice are up 9.2 percent. Eggs rose by 8.8 percent. Meat prices also increased with pork prices rising by nine percent and beef prices by 8.8 per cent.
Higher prices for cleaning supplies are no surprise as demand increase. Prices in that category rose by 4.6 percent. Toilet paper increased by six per cent.
(Eagle News Service)