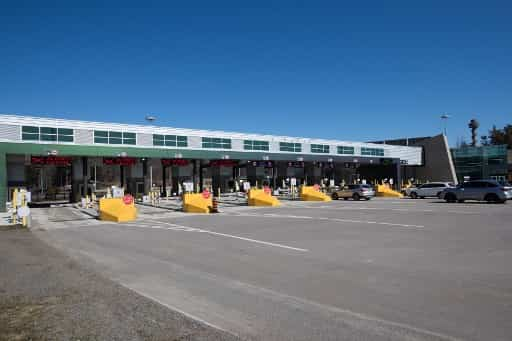 By Thomas I. Likness
EBC Edmonton Bureau
EDMONTON (Eagle News) — The ban on nonessential travel between Canada and the United States has been extended until August 20, Acting US secretary of State Chad Wolf confirmed Thursday.
"Based on the success of the existing restrictions and close collaboration with Mexico and Canada, the Department of Homeland Security will continue to limit non-essential travel at our land ports of entry with Canada and Mexico until August 20th," Wolf said on Twitter. "Close collaboration with our neighbors has allowed us to respond to COVID-19 in a North American approach and slow the travel-related spread of the virus."
The border was first closed March 21st and every month since that closure has been extended for another 30 days.
There had been growing pressure from the U.S. to reopen the border but with an increasing number of cases of COVID-19 being reported, the majority of Canadians — more than 80% — are not ready to put out the welcome mat for visitors. They say keep the border closed indefinitely.
The closure has had little effect on business. Essential goods move back and forth between the two countries.
Only the tourism sector is hurt. But given the state of personal finances and the fear of getting infected, that business is going to be slow for a long time.
(Eagle News Service)