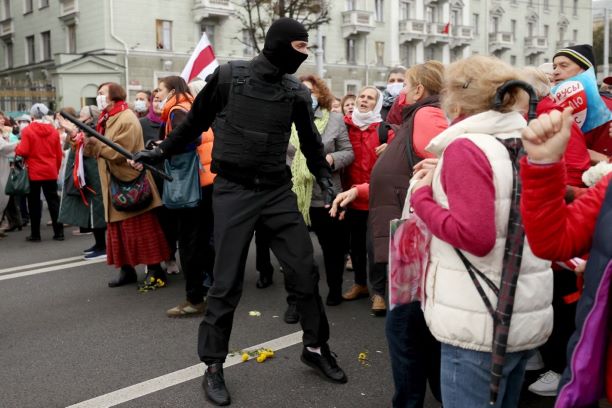 OTTAWA (AFP) — Canada on Thursday announced new sanctions against 31 Belarusian government officials in response to the crackdown on unprecedented protests there demanding strongman President Alexander Lukashenko resign.
Ottawa has already barred from Canada and frozen the assets of 11 Belarusian officials including Lukashenko and his son and advisor Viktor Lukashenko, in concert with the British government in a move taken at the end of September.
The additional sanctions take effect immediately and "are being imposed in response to gross and systematic human rights violations that have been committed in Belarus," the foreign ministry said in a statement.
They are coordinated with similar measures announced by the United States and the European Union, the ministry said.
"The aim is to maintain international pressure on the government of Belarus to find a peaceful and negotiated solution to the current crisis," the Canadian government added.
Belarus has been rocked by mass unrest as citizens have taken to the streets after Lukashenko, in power since 1994, claimed victory in August elections that many have claimed were rigged.
The Belarusian opposition is demanding his departure from power, but the protest movement is under constant pressure from the authorities, leading to the detention or exile abroad of all its main figures.