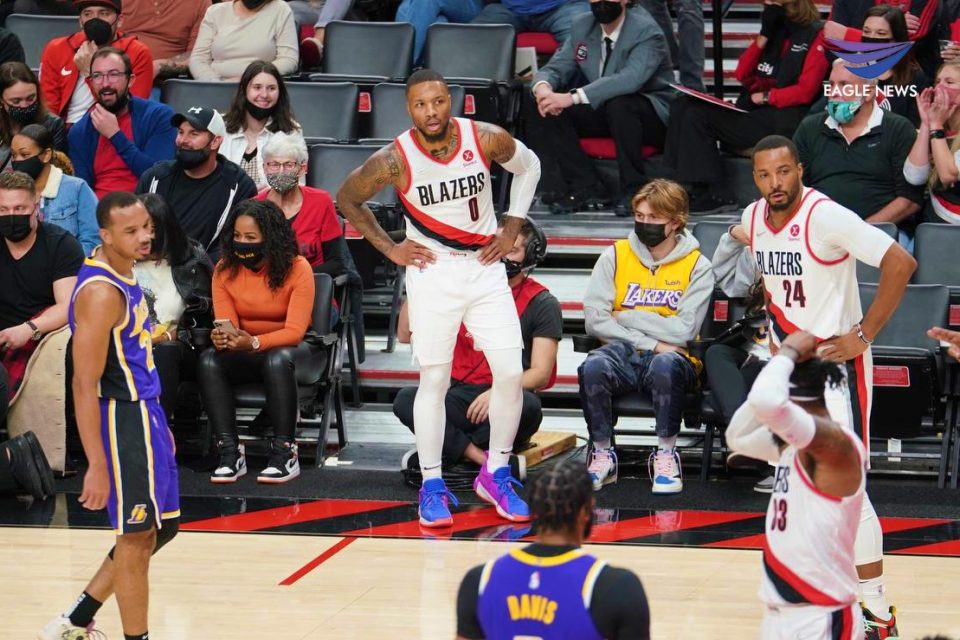 By Michael Hudson
EBC Seattle Bureau

PORTLAND, ORE (Eagle News) — Saturday night was special for Damian Lillard. The NBA All-Star guard and newly anointed Top 75 NBA player of all-time notched 17,000 career points as he led the Portland Trail Blazers to victory over the Los Angeles Lakers, 105-90.
The prior night, Lillard only scored four points, struggling mightily from the field. However, in the contest against the Lakers it was a different story. He started out hot, hitting his first two shots of the game, both of which were 3-pointers.
"I mean, I felt good," Lillard said after the game. "I've hit my first shot a few times this season but that doesn't always mean I'm going to have a good shooting game. Just coming out and being more assertive, being more aggressive, looking for opportunities."
Dame scored 10 points in the first quarter and ended the game with 25, leading all scorers.
The Trail Blazers held the Lakers to 14 points in the first quarter, a season low for an opponent in any quarter.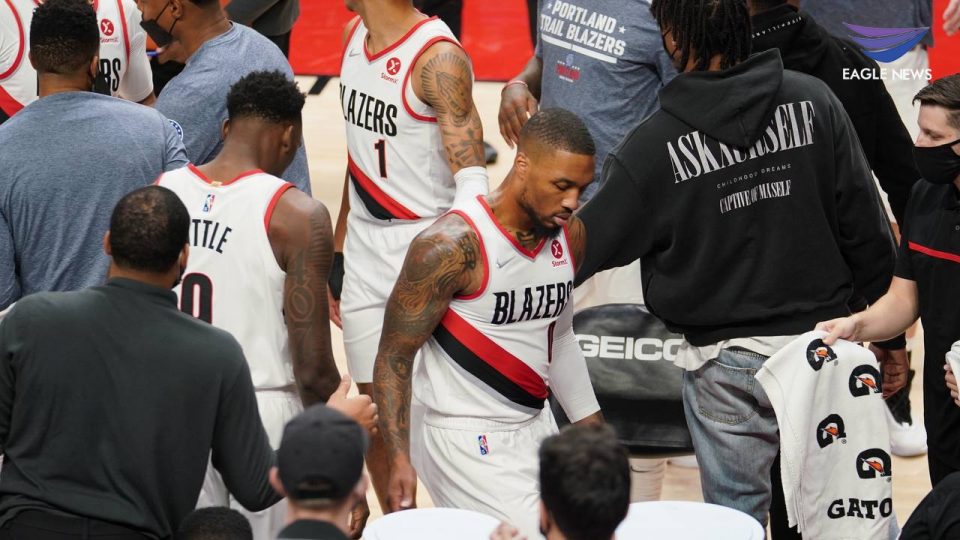 The Lakers were without NBA legend Lebron James for the second straight game as he continues to recover from a strained abdominal muscle.
Starting power forward Anthony Davis logged in seven minutes before leaving the game due to a stomach illness he contracted earlier in the morning.
"…He woke up this afternoon with a bit of a stomach bug and came back in and said the thumb felt pretty good," said Lakers Head Coach Frank Vogel. "Probably good enough to play and then he went and threw up in the back. He still wanted to give it a go but by the time tipoff came around he had already thrown up four times. He wanted to try to see if getting out on the floor would change it, but he wasn't able to go."
Laker Carmelo Anthony made his return to Portland after playing for the Blazers the past two seasons. He scored 12 points.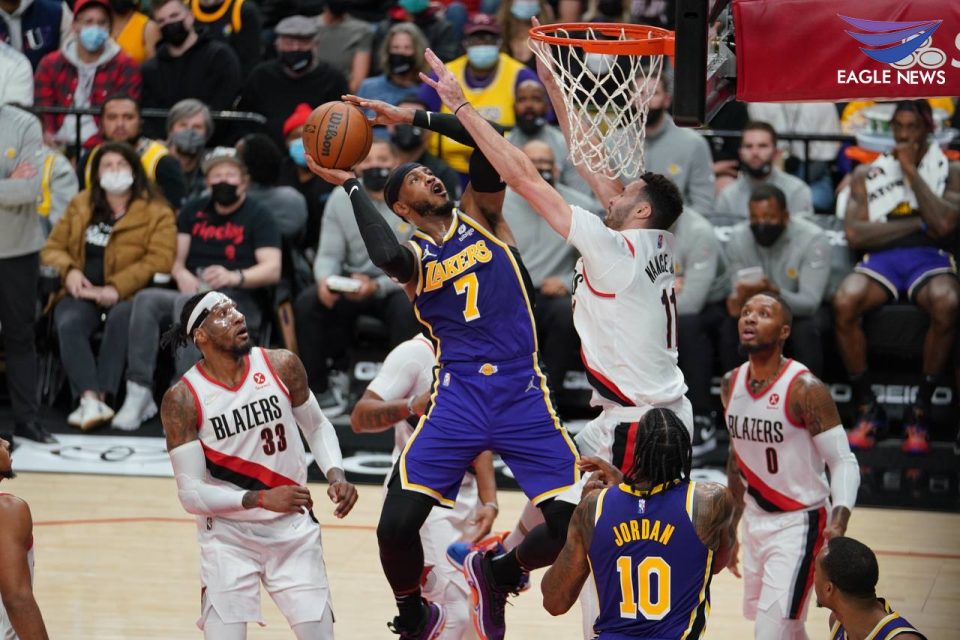 Russell Westbrook, who shot an abysmal 1 of 13 from the field, is still trying to find his groove with Los Angeles.
Portland's starting center, Jusuf Nurkic had a double-double at halftime with 10 points and 11 rebounds and finished with 15 points (6-6 FG, 3-5 FT), 17 rebounds, one assist, three steals and one block in 22 minutes.
The Trail Blazers (5-5) won their second game in a row and their fifth straight at Moda Center. They go on the road November 9th and take on the Los Angeles Clippers, while the Lakers (5-5) go back home to the Staples Center and host the Charlotte Hornets.
(Eagle News Service)