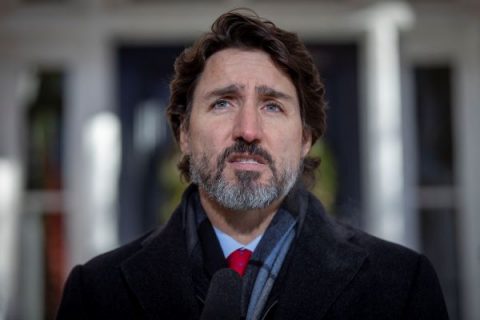 By Thomas I. Likness
EBC News Service
OTTAWA (Eagle News) — Canadian Prime Minister Justin Trudeau holds a virtual meeting with US President Joe Biden Tuesday in Biden's first meeting with a foreign leader.
"I look forward to my meeting with President Biden, where we will work together to end the COVID-19 pandemic and support people in both our countries," said Trudeau in a statement.
The two will also talk about their shared vision for a strong economic recovery, growing the middle class and creating jobs, maintaining strong supply chains, climate change, our bilateral energy relationship, defence and security, and promoting diversity and inclusion.
"Canada and the United States share one of the strongest and deepest friendships between any two countries in the world," said Trudeau. "It is built on common values, strong ties between our people, and a shared geography."
Several cabinet ministers from both countries will also participate in the meeting.
The two will issue a joint statement at the conclusion of the meeting.
(Eagle News Service)