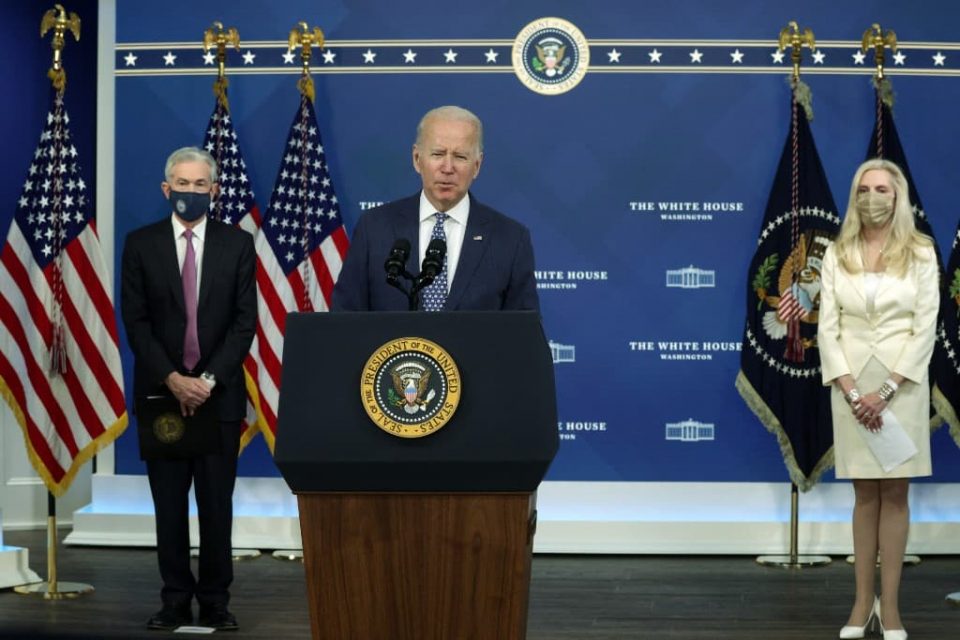 WASHINGTON (Eagle News) — U.S. President Joe Biden said that current Federal Reserve Chair Jerome Powell is the right man to lead the country in its economic recovery.
On Monday, November 22, 2021, Biden renominated Powell, who was appointed to his current position by then president Donald Trump.
Powell lead the Federal Reserve during the height of the Covid-19 pandemic in the U.S.
Biden admitted that the pandemic cripple the economy but the U.S. has made much progress already only a year after Covid-19 caused businesses to close their doors and millions of Americans to lose their jobs.
"But for all the progress we've made, we know we still face challenges — serious challenges," Biden said. "We know there is a lot of fear and uncertainty in the country."
Biden acknowledged the vital role that the Federal Reserve plays in facing challenges such as "supply chain bottlenecks, disruption caused by spikes in COVID-19, [and] elevated prices."
He added that keeping inflation low is also a key concern that the Federal Reserve addresses.
"That's why, today, I'm nominating Jerome Powell for a second term as Chair of the Federal Reserve and I'm nominating Lael Brainard to take the position as Vice Chair of the Federal Reserve," Biden said. "When our country was hemorrhaging jobs last year and there was panic in our financial markets, Jay's steady and decisive leadership helped to stabilize markets and put our economy on track to a robust recovery."
The president has seen his approval rating drop recently with one factor being the surge of inflation that Americans are experiencing.
Powell and other central bank leaders argue the inflation wave will prove temporary and have said they do not forsee rate hikes at least until the middle of next year.
(Eagle News Service)