(Eagle News) — In a televised address Wednesday afternoon, U.S. President Joe Biden called on Congress to suspend the federal gas tax for three months.
The announcement came as American drivers are revving up for the busy summer travel season while facing skyrocketing prices at the pump and the highest inflation in four decades.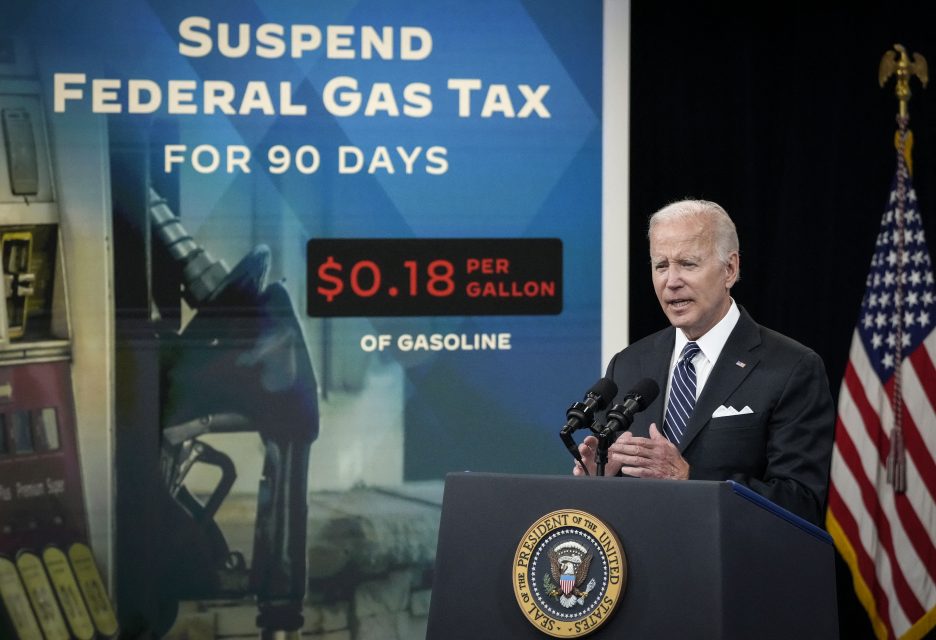 Biden asked U.S. lawmakers to help relieve Americans from the hurt they are feeling at the gas stations.
"I'd like to talk to you about the actions I'm announcing to bring down gas prices. First, today I'm calling on Congress to suspend the federal gas tax for the next 90 days, through the busy summer season, the busy travel season," Biden said.
The president did not stop there, however, he also called for gas station owners and energy companies to do their part.
"My message is simple: to the companies running gas stations and setting those prices at the pump, this is a time of war, global peril, Ukraine," Biden said. "These are not normal times, bring down the price you are charging at the pump to reflect the cost you are paying for the product. Do it now. Do it today. Your customers, the American people, they need relief now."
The White House is asking the 18-cent gas tax be suspended until September.
Average gas prices in the U.S. soared since the start of the Ukraine-Russia conflict from about $2 dollars a gallon to a near $5 per gallon.
Biden faces an uphill battle getting his gas tax relief plan passed as Republican congressmen are critical of the plan and his fellow Democrats skeptical.
"I've not been a proponent," Steny Hoyer, a senior Democratic leader in Congress, told Politico. "I just don't know that it gives much relief."
(Eagle News Service)