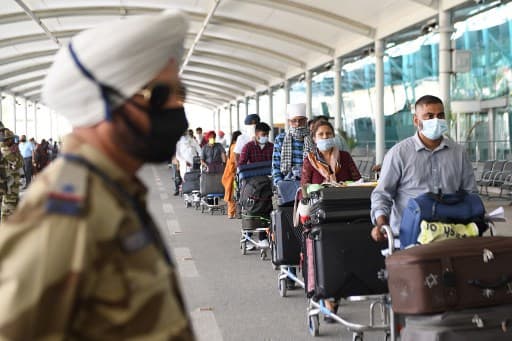 By Thomas I. Likness
EBC Edmonton Bureau
EDMONTON (Eagle News) — International travelers arriving in Alberta face stronger public health measures.
The Alberta government said Wednesday that these measures will be implemented in phases.
During the first phase, travelers arriving at the Calgary and Edmonton international airports from outside Canada will have their temperature checked at a provincial checkpoint.
They will have to complete an Alberta isolation plan in which they must detail if they have an appropriate place to isolate for the required 14 days, how they will travel to their isolation location, and their plans for getting essentials like food and medications.
If required, provincial officials will help travelers access support to meet isolation requirements.
Government officials will follow up with travelers within three days to ensure they are following public health orders and have the information and support they need.
Phase two will involve establishing a similar provincial checkpoint at the Alberta-U.S. border crossing at Coutts, which is the busiest in the province.
"I've been clear it was irresponsible for Canada to wait so long to close our borders, especially from countries with high levels of infection," said Alberta Premier Jason Kenney. "While Alberta does not control who can fly here, we will deploy a more rigorous approach in screening international arrivals."
Dr. Deena Hinshaw, Alberta's Chief Medical Officer of Health, said it's a matter of time before there are more international visitors.
"As the peak of the virus passes and the world begins to move forward, travel will slowly increase, said Hinshaw. "Controlling the spread of COVID-19, especially travel-related cases, is a key step in protecting Albertans and continuing to flatten the curve."
The Calgary and Edmonton airports are also implementing enhanced cleaning protocols for arrival lounges and high-touch surfaces, placing hand sanitizer stations at every kiosk and touch screen machine.
All travelers are also encouraged to download the ABTraceTogether app when they arrive in Alberta.
The app enhances the current manual tracing process and helps protect people and their loved ones.
(Eagle News Service)