By Thomas I. Likness
Eagle News Service
(Eagle News) — Moving all students to online classes, closing a number of businesses and increased fines for people who refuse to obey public health orders are part of the new restrictions announced Tuesday by Alberta Premier Jason Kenney.
"Our province has entered a critical stage of the COVID-19 pandemic," said Kenney during a suppertime television address. "The arrival of highly transmissible Covid variants in Alberta is putting real pressure on our health care system."
"We will not permit our health care system to be overwhelmed. We must not, and will not force our doctors and nurses to decide who gets care, and who doesn't," he said.
For the next three weeks, retail shops must limit customer capacity to 10% of fire code occupancy.
Outdoor social gatherings will be limited to five people.
Places of worship can have no more than 15 people in attendance. Funeral services are limited to 10 mourners.
Beginning Monday, personal services such as hair and nail salons will have to close for three weeks.
Outdoor dining will no longer be permitted and outdoor sports and recreation will be limitd to household and close contacts only.
Increased enforcement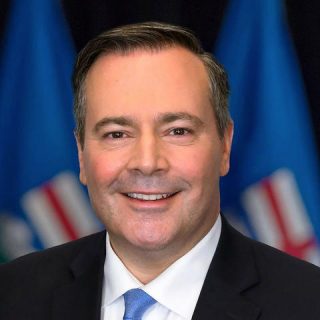 Kenney says fines for people violating the rules are being increased.
"We are also doubling the basic fine for violating public health orders from $1,000 to $2,000,"
said Kenney. "The maximum fine for serious offences remains $100,000."
As well, enforcement will be stepped up, especially for repeat offenders.
"We will not tolerate those who endanger the health of their fellow Albertans while the vast majority of people are doing the right thing," he said.
Kenney says more vaccines are on the way, but for the time being, the government has to protect the province's hospitals.
"If we don't want widespread delays or cancellations of surgeries and other care, we have to stop the spike right now," he said.
(Eagle News Service)