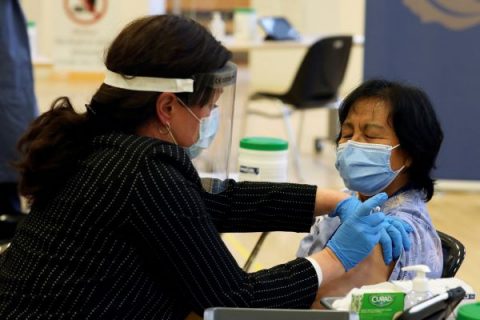 By Thomas I. Likness
EBC News Service
OTTAWA (Eagle News) — A higher percentage of Canadians may have to be vaccinated than originally thought to achieve herd immunity because of the Covid-19 variants, said Health Canada's chief medical advisor.
Dr. Supriya Sharma told a Parliamentary health committee Monday originally, epidemiologists figured between 60 and 70 per cent of the population would have to be vaccinated to keep everyone safe.
"Now with the emergence of variants and because they are more transmissible, I think a lot of people are adjusting those numbers up to more like 85 per cent or even potentially 90 per cent coverage to achieve herd immunity," said Sharma. "It's a moving target because the virus and its transmissibility and how contagious it is, is changing."
To keep the population safe from a contagious infection, epidemiologists strive to achieve what is known as herd immunity.
"Herd immunity is the number of people who need to have immunity to protect the people that are within the herd that do not have immunity," explained Sharma. "But whether you get it through having had the disease or being vaccinated, it's a protective sort of effect."
Meanwhile, Canada is close to approving a third Covid-19 vaccine.
A decision is expected shortly on the vaccine developed by AstraZeneca, said Sharma.
"That review is ongoing. It is in the final stages and the length of time that that takes is really dependent on a number of factors," she said.
The vaccine is in use in Australia, Europe and the United Kingdom.
Like the Pfizer and Moderna vaccines, the AstraZeneca inoculant is a two-dose vaccine.
(Eagle News Service)