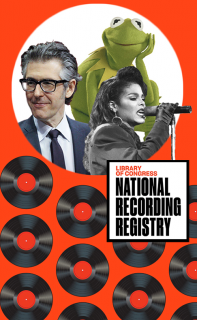 By Alfred Acenas
EBC Hawaii Bureau
HONOLULU (Eagle News) – The popular Hawaiian rendition of "Somewhere Over the Rainbow" / "What A Wonderful World" is one of 25 works to be included in the National Recording Registry of the Library of Congress.
According to Librarian of Congress Carla Hayden, the selections are audio treasures worthy of preservation for all time based on their cultural, historical or aesthetic importance in the nation's recorded sound heritage.
"The National Recording Registry will preserve our history through these vibrant recordings of music and voices that have reflected our humanity and shaped our culture from the past 143 years," Hayden said. "We received about 900 public nominations this year for recordings to add to the registry, and we welcome the public's input as the Library of Congress and its partners preserve the diverse sounds of history and culture."
The medley's late recording artist, Israel ("Bruddah Iz") Kamakawiwo'ole, produced the track while staying true to his vision of creating contemporary Hawaiian music that fused reggae, jazz, and traditional Hawaiian sounds. Since its first release in 1990, the single has had a sustained life over the decades through its use in motion pictures, television programs, and commercials.
The acoustic rendition continues to be played over loudspeakers every New Year's Day at Time Square in New York City.
Other notable selections include an 1878 recording by Thomas Edison ("St. Louis tinfoil"), a jazz hit by Louis Armstrong ("When the Saints Go Marching In," 1938), as well as more recent tracks by Kool & the Gang ("Celebration," 1982) and an album by Janet Jackson ("Rhythm Nation 1814," 1989).
Each year, the Library of Congress, with advice from the National Recording Preservation Board, selects 25 titles that are "culturally, historically, or aesthetically significant" and are at least 10 years old.
The new additions to the Registry brings the number of titles to 575, representing a small portion of the national library's vast recorded sound collection of nearly 4 million items.
(Eagle News Service)