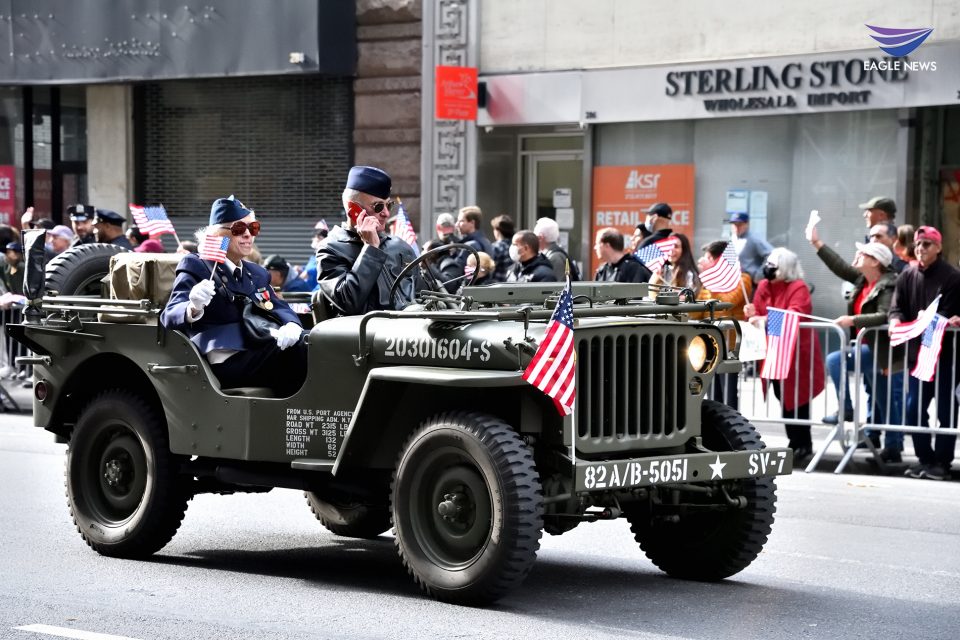 By Emilio S. Valerio
EBC New York Bureau
NEW YORK (Eagle News) — Mayor Bill de Blasio spearheaded the 102nd annual New York City Veterans Day Parade on November 11th as part of the city's reopening from the COVID-19 pandemic. This year the parade was scaled down in terms of participating marchers compared to pre-pandemic years, yet was still met with enthusiasm by locals and visitors from other states. In 2020, the parade was canceled to avoid the further spread of the COVID-19 virus.
"Today, we pay tribute to the men and women who serve us in the armed forces, and everyone who has, down through the ages," said de Blasio,during the opening ceremony. "My parents served in the World War II effort, as did my wife's parents. We know what it means to honor those who were there for us."
The Mayor also gave emphasis on helping the veterans and not just saluting them.
"We have also seen in our family the cost of war and all that our veterans have to carry with them, which means this — on Veterans Day, we not only praise our veterans, we need to support our veterans. . . . So, everyone, if you know a veteran who needs help, if you know a veteran who needs mental health support, if you know a veteran who's homeless, if you know a veteran who needs a job, reach out that hand and help. Hire a veteran, it would be the best thing you ever do, because they bring so much to all of us."
To help the veterans, Mayor de Blasio mentioned one project created by the city.
"We created the Department of Veteran Services in New York City to make sure veterans have the help they need."
The mayor gave a special salute to the US Air Force and, as a signal to begin the parade, told this year's Grand Marshall U.S. Air Force Veteran Kevin Carrick, "Now, Mr. Grand Marshal, in recognition of your extraordinary service to this nation, we thank you. Fifth Avenue, sir, is yours."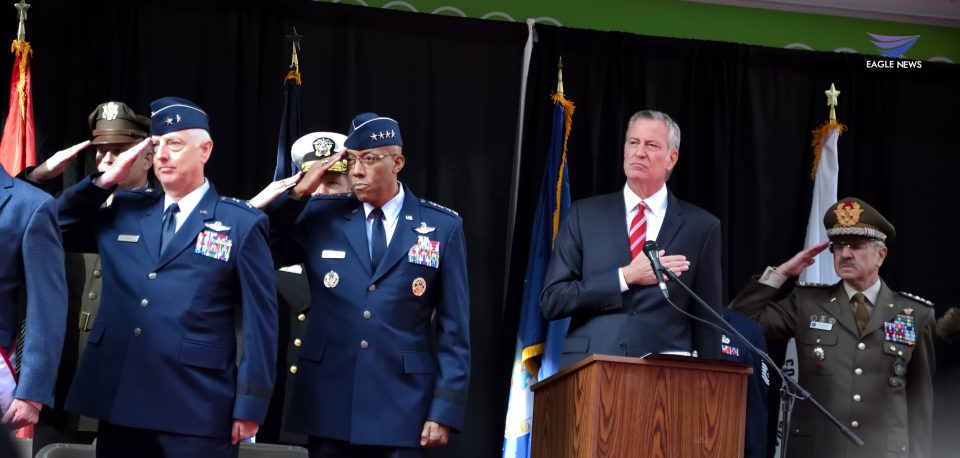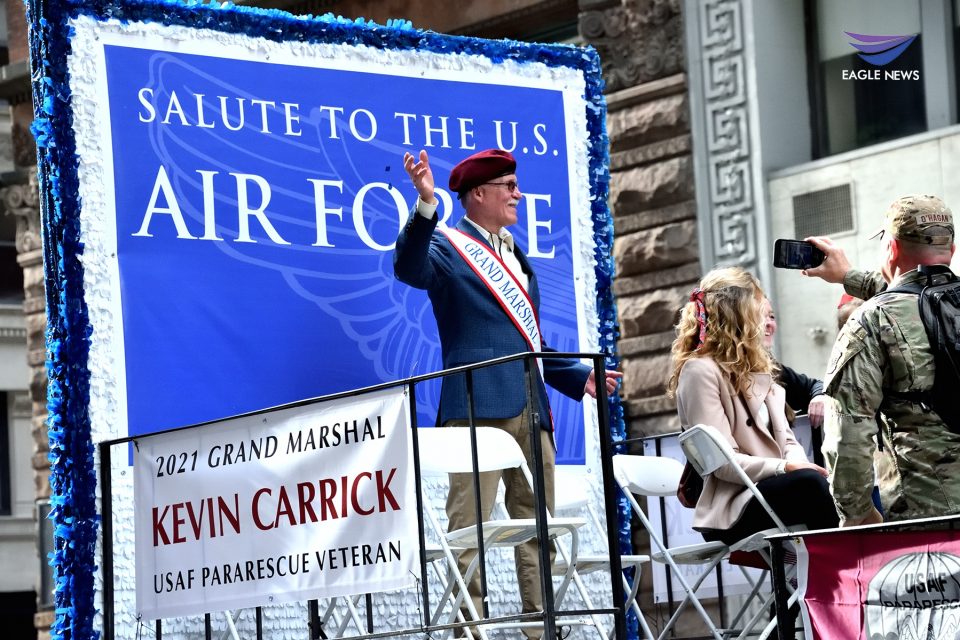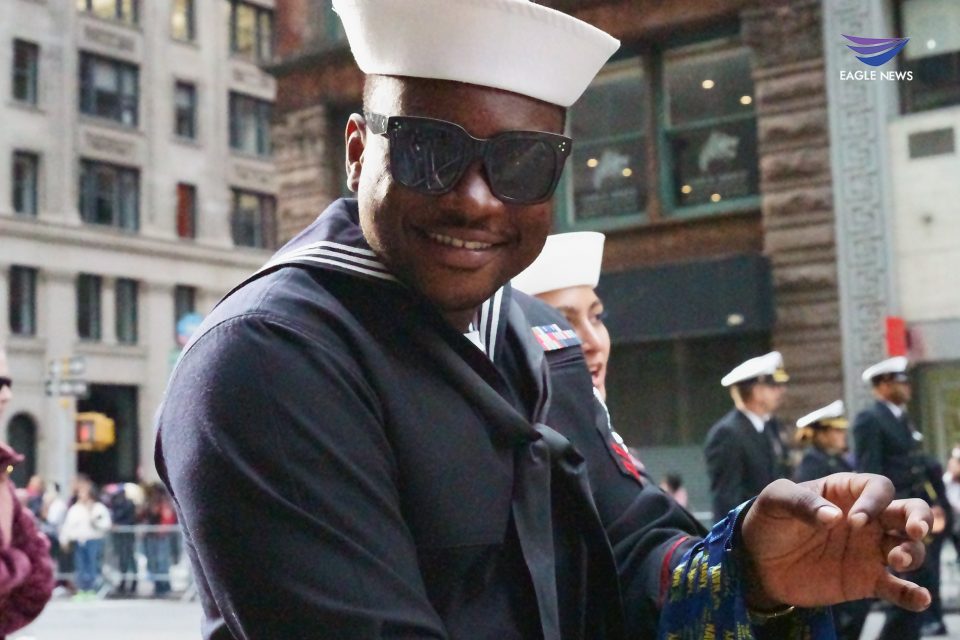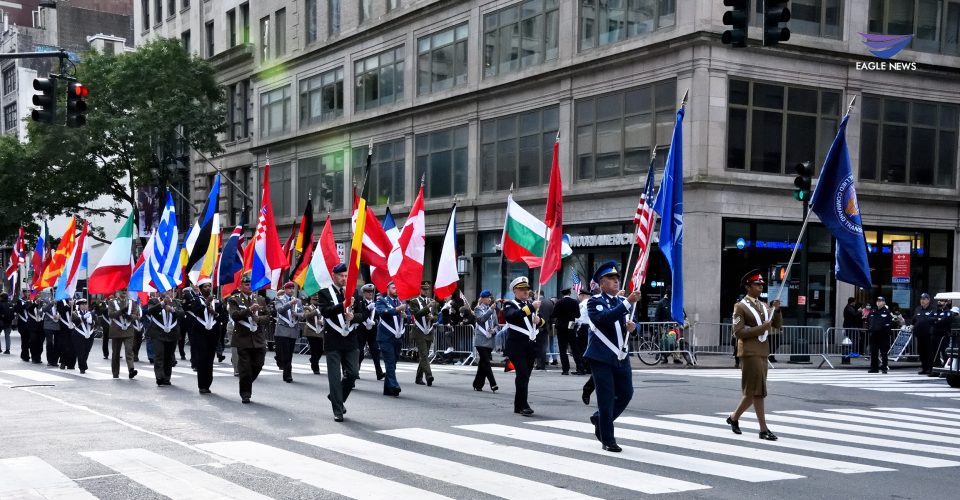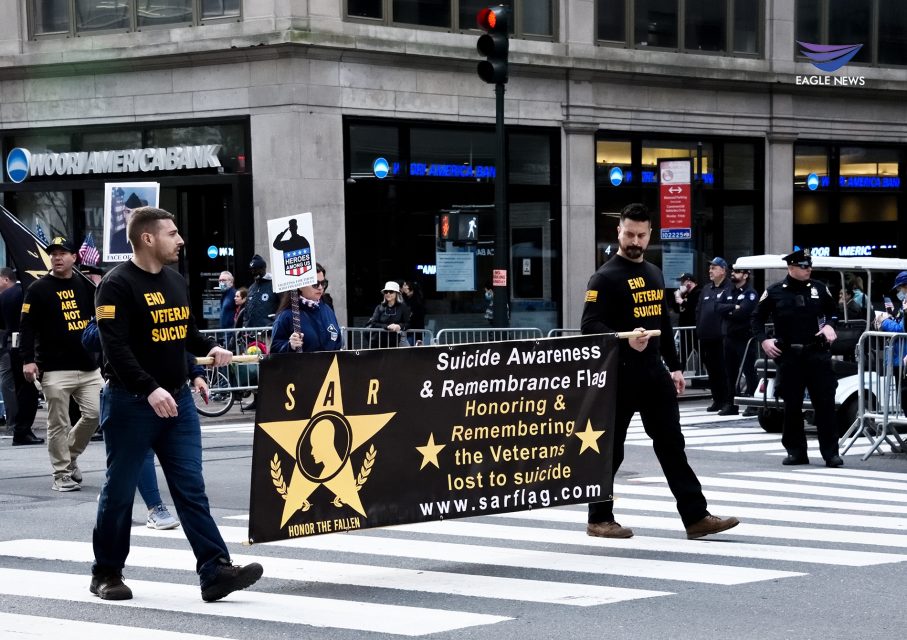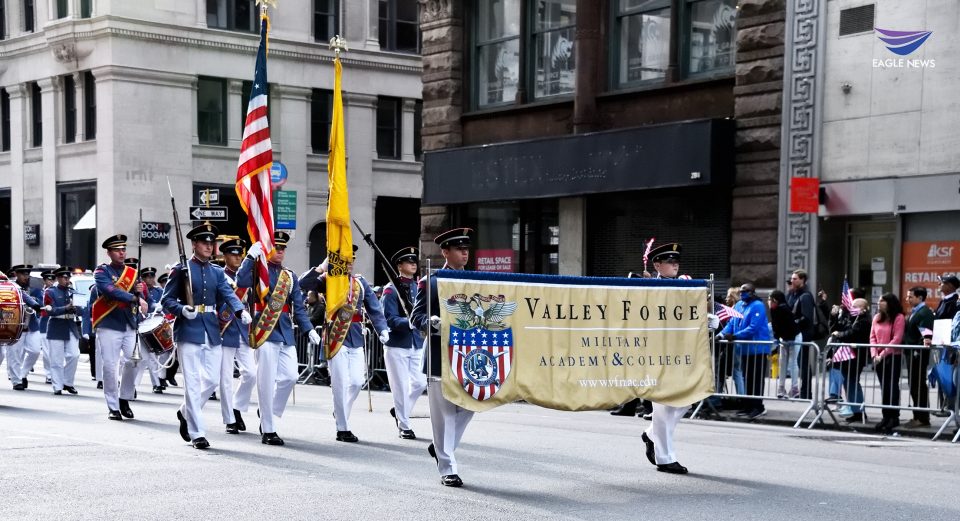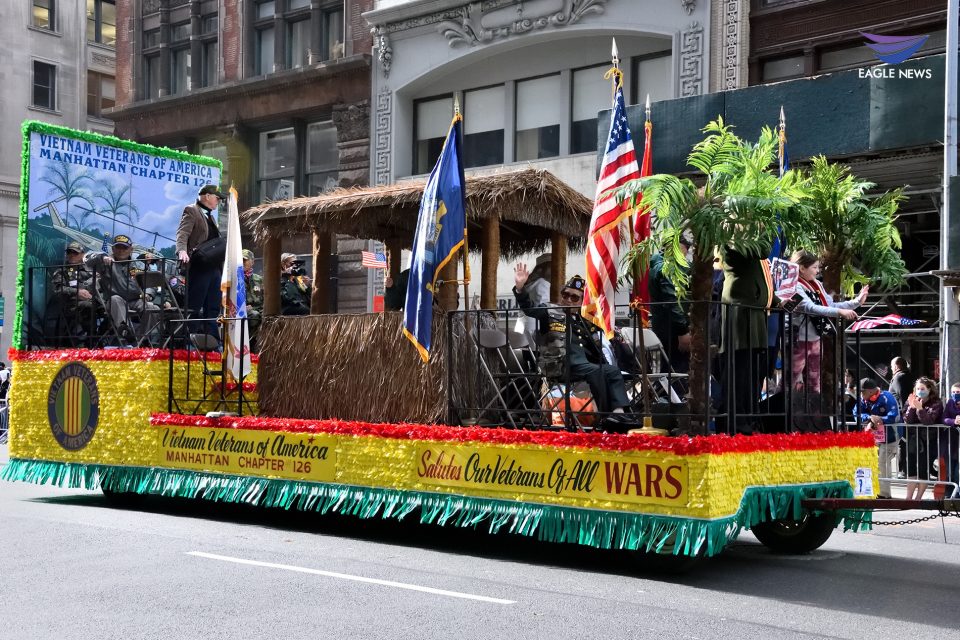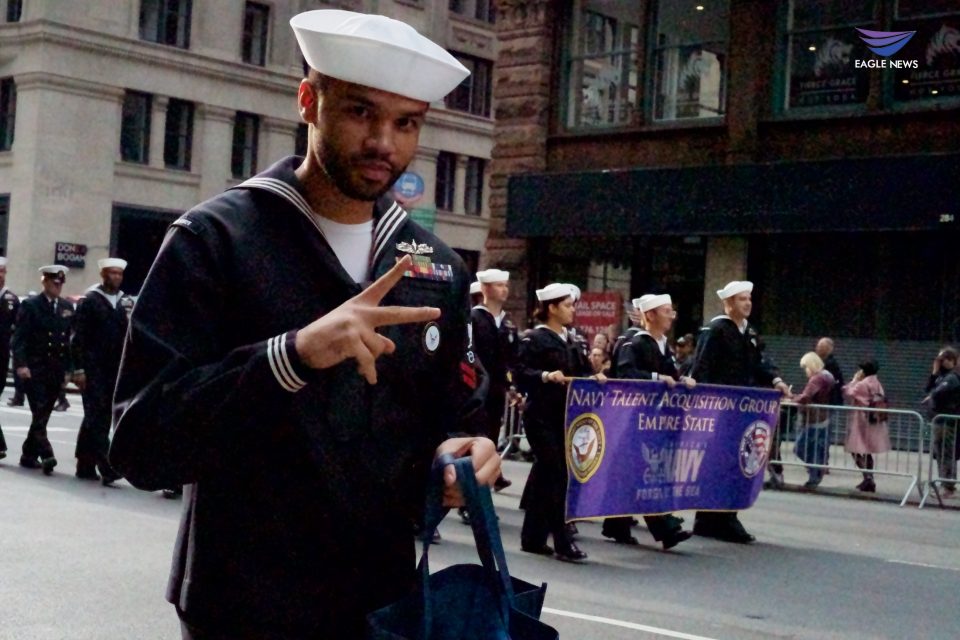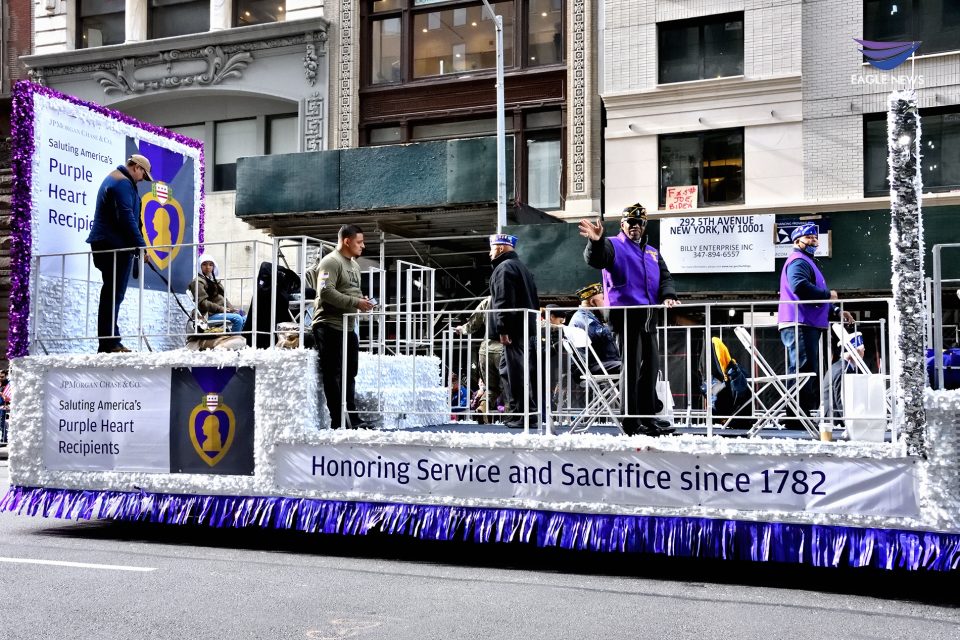 (Eagle News Services)