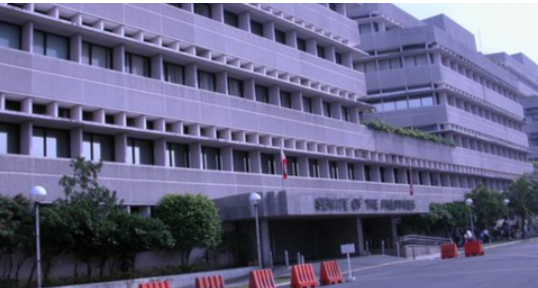 (Eagle News)–A resolution rebuking two US resolutions calling for the release of Senator Leila de Lima and Rappler executive editor Maria Ressa has been filed before the Philippine Senate.
The resolution, which also calls out US Senators Marco Rubio of Florida, Richard Durbin of Illinois, Edward Markey of Massachusetts, Marsha Blackburn of Tennessee, and Christopher Coons of Delaware who were behind the April 4 US resolution, was initiated by Philippine Senate President Tito Sotto and Senators Panfilo Lacson and Gringo Honasan, and was filed on Wednesday, April 10.
"To our US counterparts – 'mind your own business, scratch your own galis' that's what my kalaro says when I was young," Sotto said in a Tweet on Thursday, April 11.
According to Lacson, the Philippine Senate resolution was "appropriate" as  the Philippines was not a US colony.
"Ours is a sovereign state, equal in stature to that of the USA. Supremacism has no place in a civilized world regardless of race, color and status in wealth or power," he said.
He said the US should not "interfere with our judicial system."
"We have a Constitution that provides for three (3) co-equal branches and a judicial system where due process is followed, regardless of its flaws and weaknesses," he said.
De Lima faces charges for her alleged involvement in the illegal drug trade in a national penitentiary when she was Justice secretary.
Ressa, on the other hand, faces a cyber libel complaint over a Rappler article published in 2012.
She and members of Rappler's 2016 board are also facing charges for allegedly allowing foreign entity Omidyar to interfere in the media outfit's operations when Rappler issued Philippine Depositary Receipts to it in 2016, in alleged violation of the Philippines' constitutional restriction on foreign ownership of media.