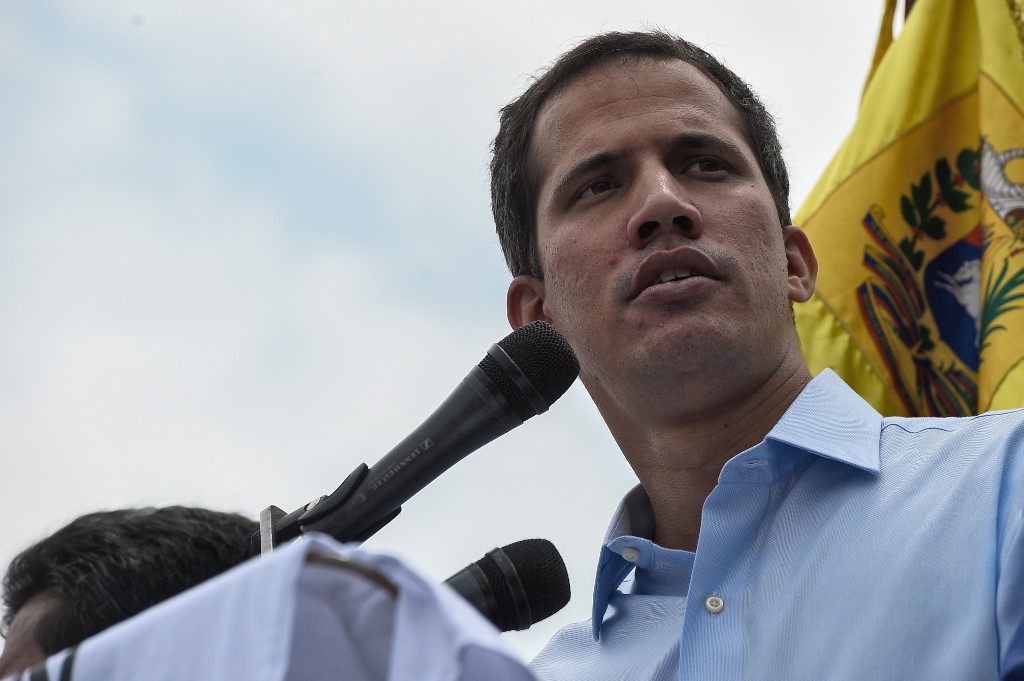 CARACAS, Venezuela (AFP) — Venezuelan opposition leader Juan Guaido on Tuesday insisted nothing would stop his bid to remove his rival, President Nicolas Maduro, after loyalist lawmakers stripped him of parliamentary immunity and left him open to prosecution.
"The people are determined and nothing is going to stop us," the self-declared interim president, who is recognized by over 50 countries, announced to supporters and journalists.
"There is no turning back in this process," he added.
© Agence France-Presse