By Tennie Sumague
EBC New York Bureau
NEW YORK, NY (Eagle News) — On a scale of 1 to 10, the Utah Jazz performance on offense and defense was a perfect '10'.
The red-hot Jazz continued their winning ways on a high note with 118-107 road victory over the Brooklyn Nets Tuesday night.
A strong end to the first half was all the Jazz needed. Utah ended on a 14-2 run and built a 20-point lead in the third quarter, a deficit of which Brooklyn could not dig themselves out.
The Nets got within eight but Donovan Mitchell's 14 points in the fourth quarter overwhelmed Brooklyn's defense. Mitchell, who was out the previous game with an illness, finished the night with 25 points.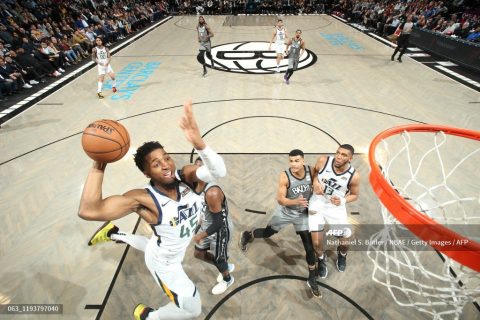 "I had to give my team something. I was struggling all game," said Mitchell. "I was obviously a little under the weather. I think my teammates just trusted me in those moments, just taking the ball to the rim, being aggressive. So just being able to get to the rim and attack, and when you see a few go in, that's when things get going."
Utah, one of the league's best defensive teams led by two-time reigning Defensive Player of the Year Rudy Gobert, limited Brooklyn to 19 points in the second quarter and held the Nets to 8-for-26 shooting from three the entire game.
"First of all, just give them credit. What you saw tonight backs up their stellar play recently," said Nets coach Kenny Atkinson. "They've been the number one offense over 15, 20 games and we could never find a way to stop them. Just that simple. Transition defense, pick-and-roll defense, rebounding, physicality, all this stuff, I think they just dominated. We never found a solution to stop them."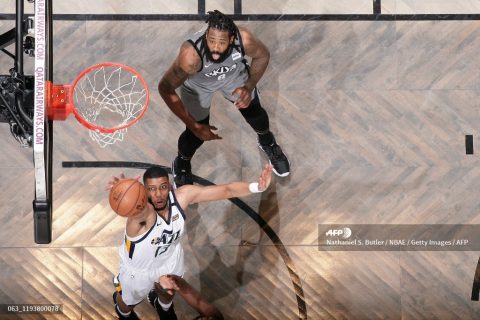 The Jazz have won 15 of their last 16 games, including 10 straight since acquiring Jordan Clarkson from the Cleveland Cavaliers on December 23.
Clarkson came off the bench scoring 11 of his 13 points in the first half. Joe Ingles had a career best 27 points, including 6-for-8 from behind the arc. Gobert added 22 points and 18 rebounds.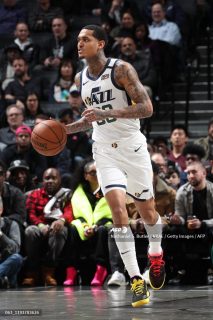 "Defensively, we're playing really well. We're talking, communicating," said Clarkson. "Offensively, we're moving the ball. Everybody's making plays for each other. We're just playing hard and competing, so we want to keep this streak going and continue to win games."
Kyrie Irving led the Nets with 32 points and 11 assists in his second game back after missing 26 games with a shoulder injury. Irving and Mitchell swapped jerseys after the game.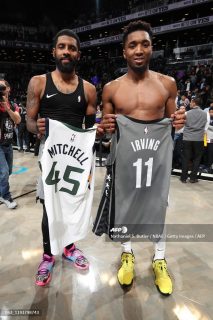 "He's a guy that is one of the best guards in the league, so it's pretty cool to be able to exchange jerseys with him," Mitchell said about Irving. "For him, he's home and it's nice for him, but for me just being able to watch from the court and watch from afar, he's a guy who understands that moment, understands the game, and being able to take that from him is huge."
(Eagle News Service)